Stifterverband "Innovative through Research"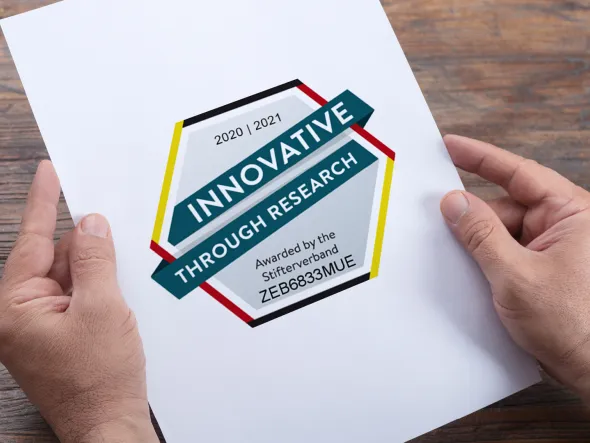 zeb gets an excellence award from Stifterverband for being "Innovative through Research" in 2019
zeb, Europe's leading management consultancy in the financial services sector, has been again acknowledged as "Innovative through Research" in 2019 for its activities among over 27,000 companies in Germany. Stifterverband has already given an award to zeb in 2017, and now again in 2019. Stifterverband is a community of companies and foundations with focus on advising, networking and the promotion of education, science and innovation.
The Wissenschaftsstatistik GmbH, a research and consulting institute of the Stifterverband, annually collects data on research and experimental development (R&D) of the German business enterprise sector. It is done on behalf of the Federal Ministry of Education and Research as part of the official EU Community statistics and is entered into national and international reporting systems. The full survey of all researching corporations and institutes for cooperative research is performed every odd-numbered year.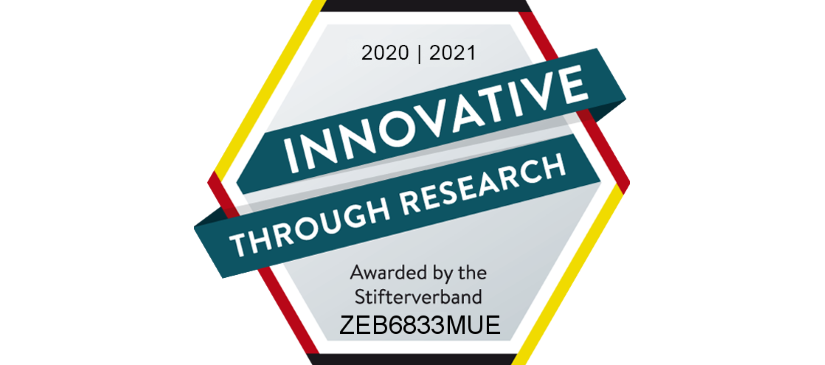 The strategic focus of the survey changes each time. If the previous focus was on international activities, in 2019 the commitment and plans for research and development of the German economy were evaluated. The award acknowledges zeb for its activities among over 27,000 companies. With zeb as a partner, clients get a complete package reaching from consulting services up to implementation and operating support.
From year to year, zeb invests in research and development of its own software zeb.control that allows banks to lay the technical foundation in order to be managed effectively and efficiently. The system supplies tailor-made tools for finance management, measuring, evaluating and planning the relevant returns, risks and costs to employees working in various divisions and at different hierarchy. High flexibility and the possibility to parametrize the software company-specific enable an individual illustration of corporate structures and responsibilities.