Exclusive AWS ISV Workload Migration Program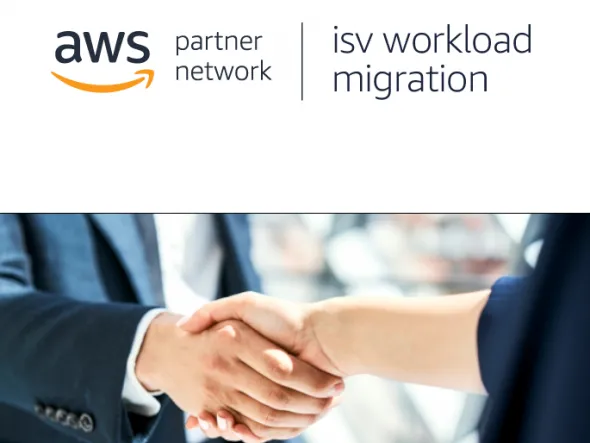 Previous collaboration with AWS
After Amazon Web Services (AWS), leading cloud provider, added zeb to its network as a solution partner, both parties have greatly intensified their cooperation. In this context, zeb has, for example, also successfully passed a multi-stage technical review, which distinguishes zeb in terms of security, reliability and operational excellence. In addition, zeb has been added to the extended partner network of ISV Accelerate as an established AWS business partner.
New milestone of cooperation
The successful collaboration between zeb and AWS has now reached a new milestone and is now participating in the exclusive AWS ISV Workload Migration Program (WMP). Thus, zeb joins the ranks of renowned independent software vendors such as Atlassian, Siemens, McAfee and Snowflake, among others. WMP supports software partners who have a SaaS offering on AWS to drive and deploy workload migrations. In particular, applications currently running via on-premises will be migrated to the AWS cloud.
Technical enablement
Accelerate customer migrations with a repeatable and scalable methodology, automations, and tools that leverage AWS best practices.
Funding
Funding credits for migration costs ensure cost savings benefit zeb.control customers.
Market launch
Unleashing strategic alignment potential and a broader range of collaboration opportunities between zeb and AWS.
AWS is designed to be the most flexible and secure cloud computing environment available. The AWS core infrastructure is built to meet the security requirements of the military, global banks, and other highly sensitive organizations. This is supported by a comprehensive set of cloud security tools with more than 230 security, compliance, and governance services and key capabilities.