Foundational Technical Review for zeb.control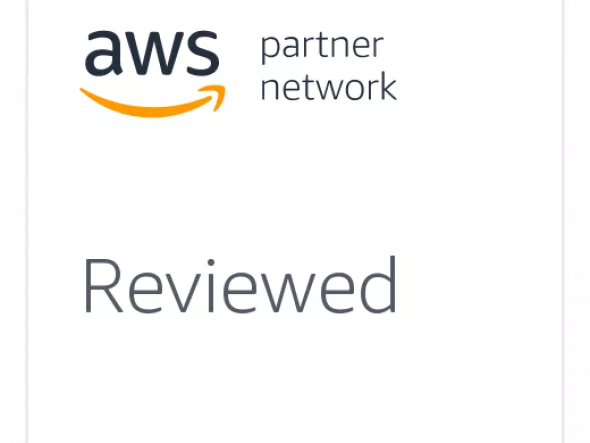 Foundational Technical Review
Amazon Web Services (AWS), leading cloud provider, has added zeb to its network as a Solution Partner. This gives zeb comprehensive access to the global resources of AWS, including training courses and experts. Furthermore, there is a partnership-based cooperation in market activities. The prerequisite for zeb's acceptance was, in addition to our proven cloud expertise, the anonymous and positive evaluation by various customers.
Within the scope of this partner program, our bank control solution was fundamentally technically reviewed and successfully verified by AWS: "zeb.control offers a flexible solution for bank control in the areas of accounting, finance, treasury, risk and regulation. The integrated bank planning and simulation provides all management information at a glance with powerful simulations for strategic business model assessment and regulatory requirements." The issued badge is valid until the next technical review in two years.
The successful review distinguishes zeb in terms of security, reliability and operational excellence.
Overview of the review process
The AWS evaluation process consists of two parts:
1. Evaluation by an AWS Partner Solution Architect
A meeting with an AWS Partner Solution Architect validates the solution as well as ensures that the best protections can be demonstrated to customers.
2. Self-assessment of operational practices
For this, a self-assessment questionnaire is completed to gather extensive information on the solutions offered and then evaluate them according to the control mechanisms.
AWS reviews both the meeting and the questionnaire with respect to an extensive set of controls and only approves the badge award if all requirements are met.