Update customer portal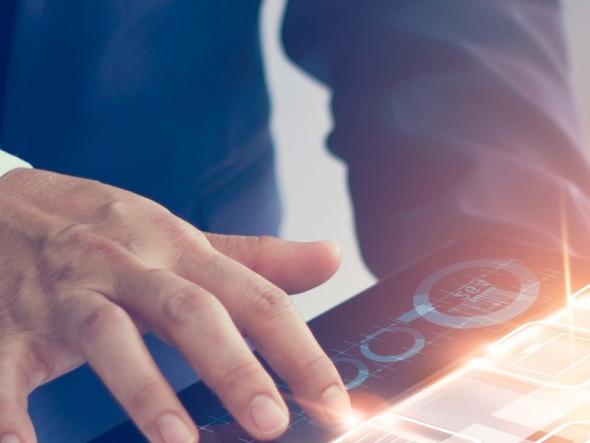 16.12.2020
Update customer portal - In the new layout, the always up-to-date information is easily available.
The customer portal support.zeb.de ist is the central source of information for all users of zeb.control and other digital services of zeb. In the new layout and with a simplified user guidance, the required information can be found quickly. The way is either via search or by selecting a module of zeb.control.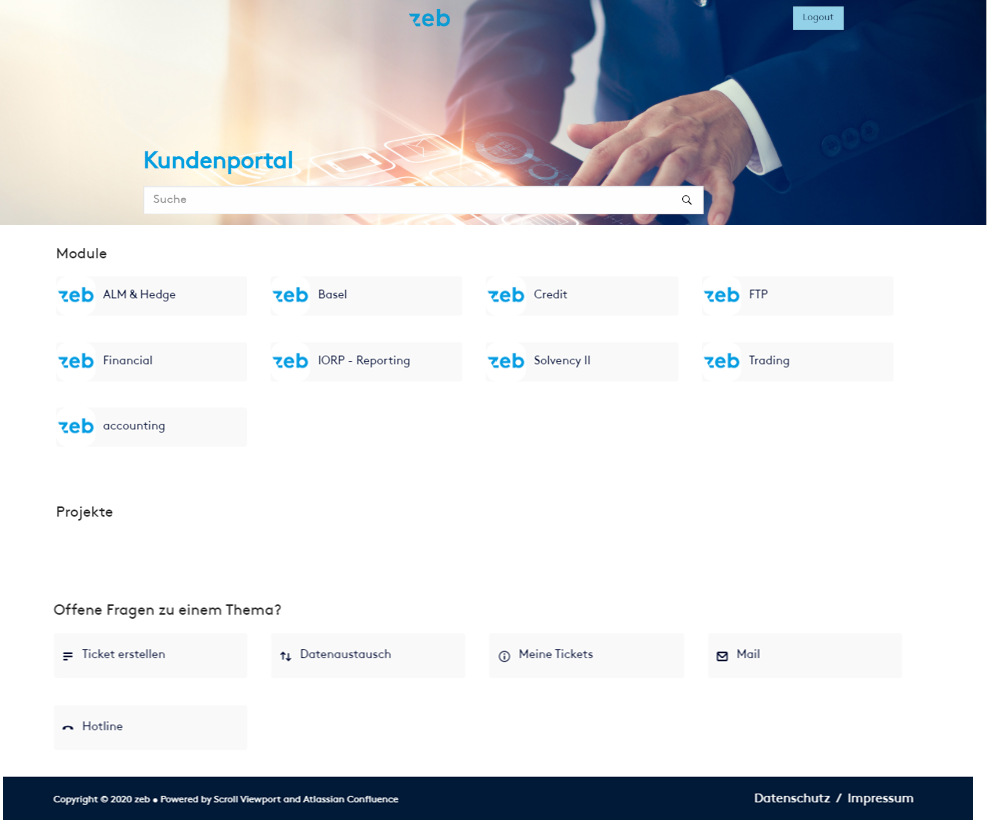 In different areas you will find extensive information about your product and your environment:
Product documentation: manuals, technical documentation and installation instructions of current and also older versions
Project documentation: If desired, project-specific information can be stored in the portal as part of the implementation project. This means that all information is always available in one place.

FAQs answer frequently asked questions
Documents User Days: You can find the complete documents also of past years
And for all cases, our helpdesk can be reached in a short way by ticket, mail or phone:
Ticketsystem: As usual, the proven ticket system is integrated into the customer portal, thus ensuring a short line to the zeb helpdesk.
The new customer portal provides fast and intuitive access to all relevant information about zeb.control. The proven systems of Atlassian are used as the technological basis - as was already the case with the ticket system. For the users, this means:
Fast access through portal approach: You can reach all relevant content directly from the start page.
Powerful search: Finds suitable information for you from all areas. 
Improved navigation: Clear structure according to products and projects ensures that you can find your way intuitively.
New fresh layout: Matches the new zeb websites with a simplified and read-optimized view.
Mobile view: The display is also optimized for tablets and cell phones.
Structural changes in the background make it possible to manage content better and make it available faster.
Integrated links to the development processes create the basis for making updated documentation available online automatically with each release in the sense of continuous deployment.
We look forward to even better support for the users of zeb.control as well as zeb's other digital services. We are happy to receive feedback on this at support@zeb.de.